Boutique rapide
Quick Stop Shop
9154 Hwy 17, Warren ON
(705) 935-0053
Hours:
Mon-Sat 10-8
Sun 11-5
Labour Day Hours: 11-5
Organic Cherry Mints
by Highly Dutch
28g
Highly Dutch's featured Amsterdam Sativa strain is the Organic Cherry Mints. This strain is a high-THC sativa hybrid with genetics originating from Seed Junky. It is a sticky, dense, floral bud that brings with it a smooth berry flavour and aroma, with a hit of menthol undertone. Grown in living soil, Organic Cherry Mints grows tall and bushy and is supplemented with natural sources of carbohydrates like molasses and maple syrup that bring its sweet scent to life.
Biscotti Cake
by Krazy Krystal – BC Black
3.5g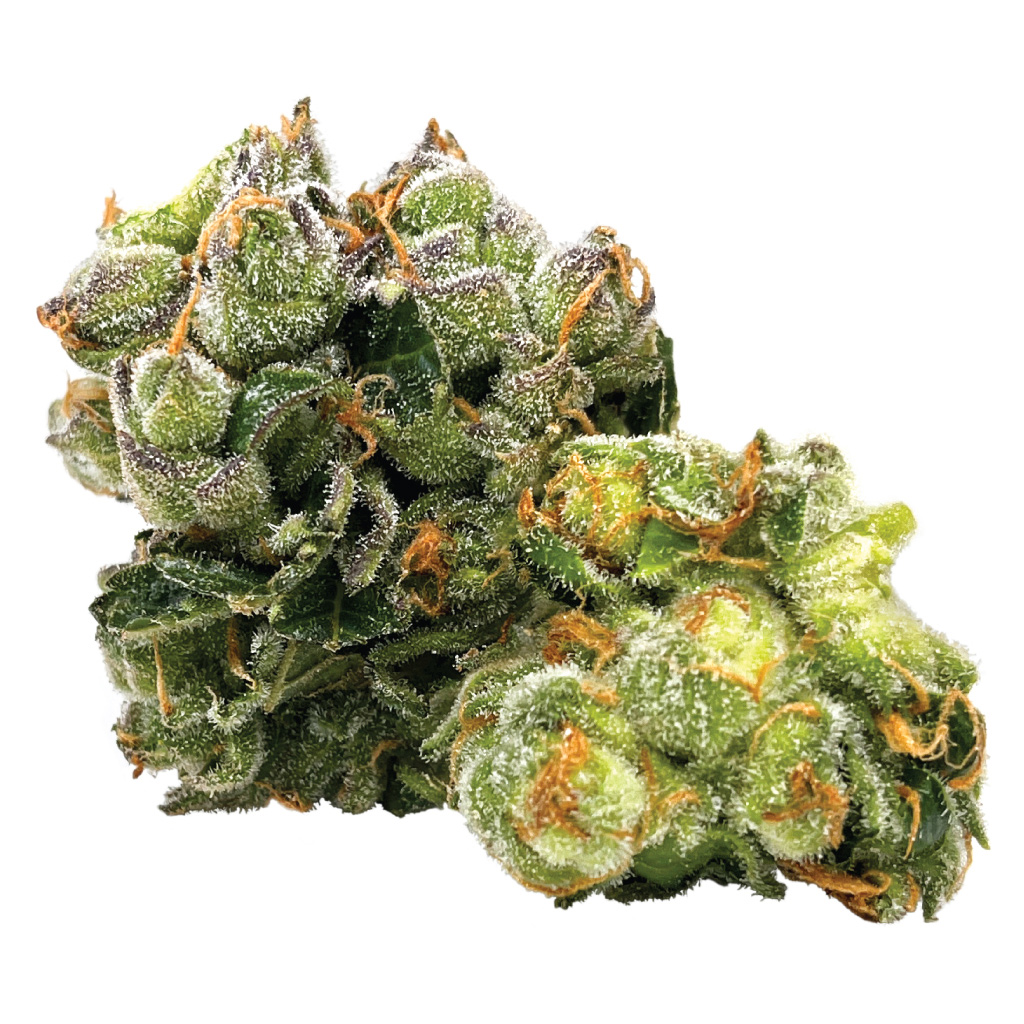 Biscotti Cake is a heavy indica bred by Cannarado and grown by Krazy Krystal. This boutique micro is located in the Nicola Valley of BC. This cultivar is a cross of Biscotti Sundae and Wedding Cake and expresses itself with a nose of creamy vanilla, ending with sharp notes of fuel. This flower is stunningly coloured with basil and lilac foliage and bright tangerine pistils. The dense buds burst with flavour which will be sure to entice the most experienced connoisseurs.